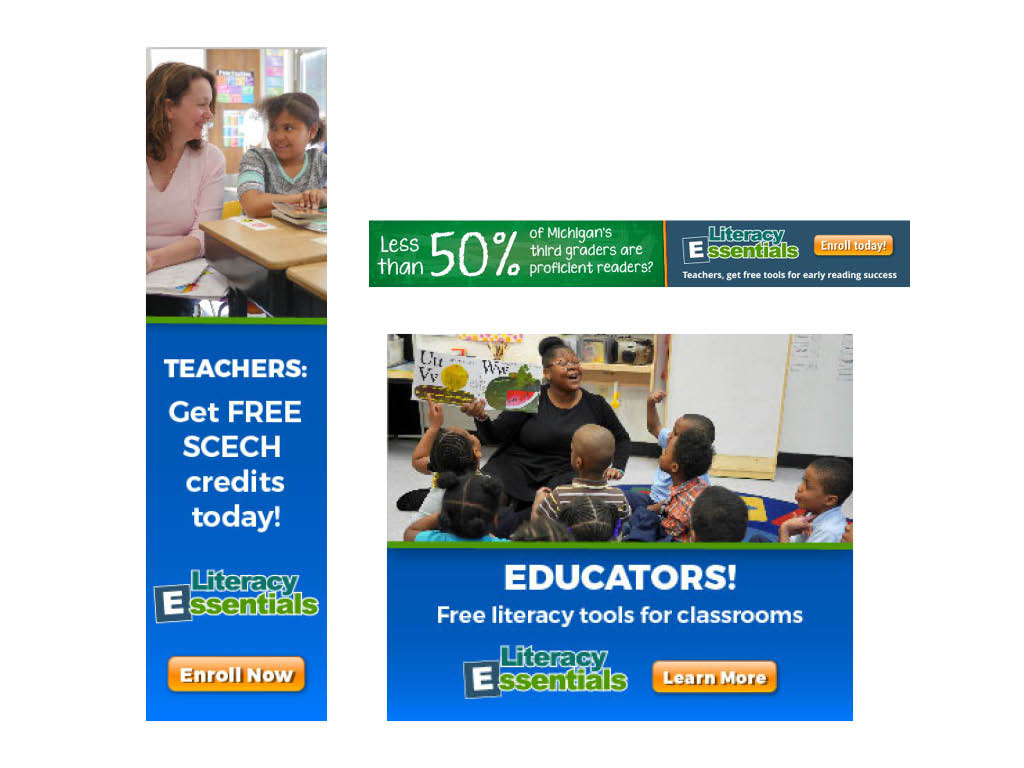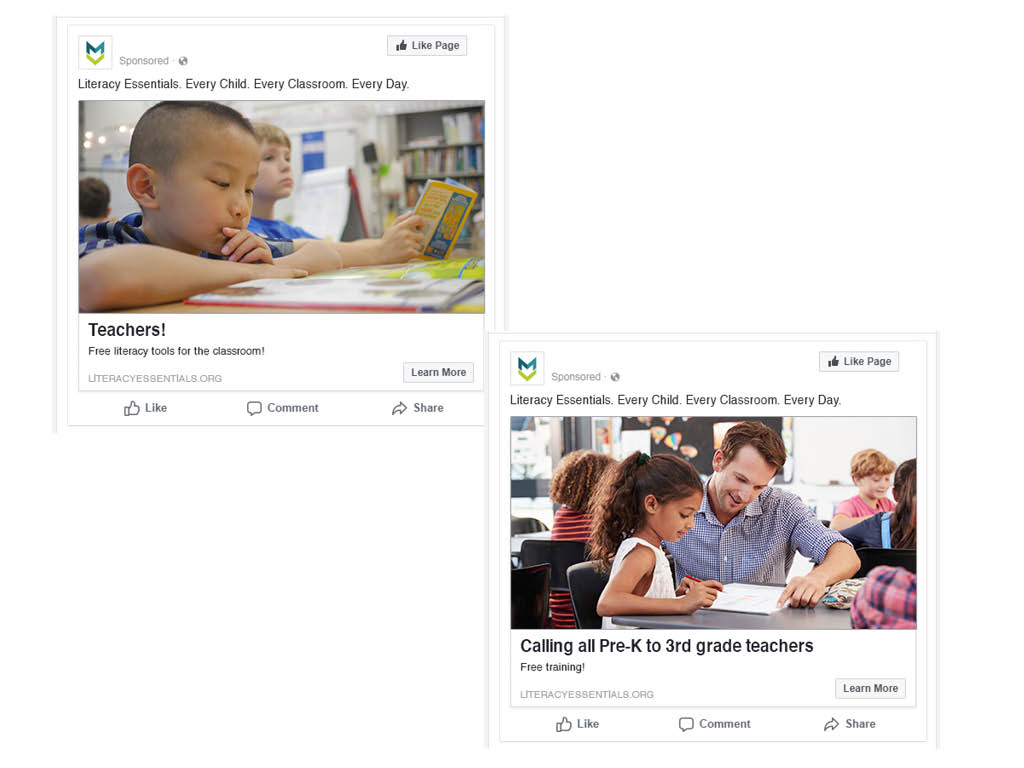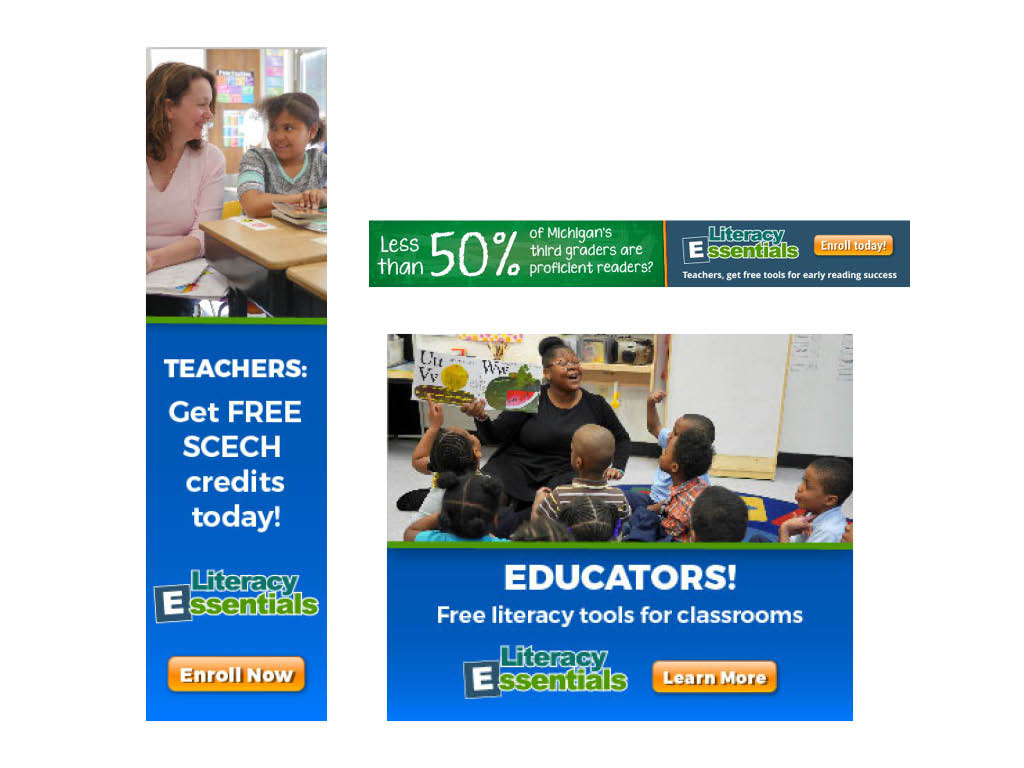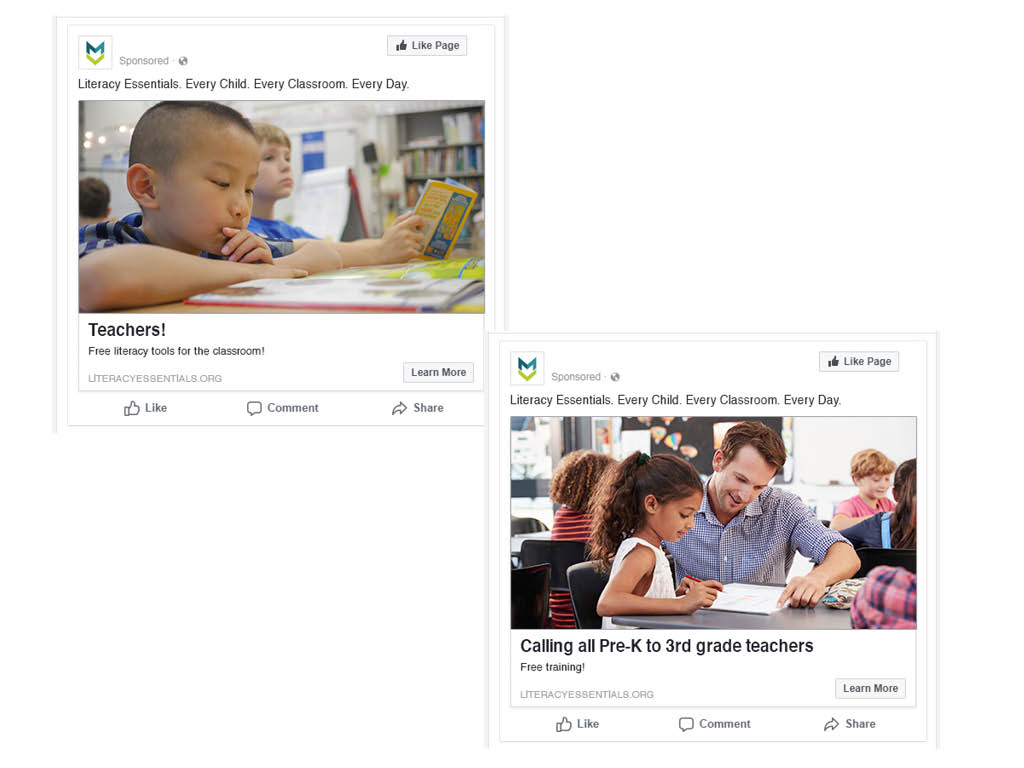 Michigan Virtual
With grant support from the Michigan Department of Education (MDE), Michigan Virtual and the Michigan Association of Intermediate School Administrators (MAISA) developed, implemented and evaluated professional learning around Early Literacy Instructional Essential Strategies (pre-K through third grade). Aligning advertising with the most effective media and social platforms guaranteed that the Literacy Essentials call to action hit the right target at the right time using the right media.
9,854 enrolled in Literacy Essentials modules between June and September 2018. Enrollment continues to increase post- campaign with 18,481 educators enrolled as of Feb. 4, 2019.

Average clickthrough rate on Facebook was .93%, exceeding campaign norms and engaging more than 9,000 educators.

Website traffic increased from 715 unique users to 24,771 new users during the four-month campaign.