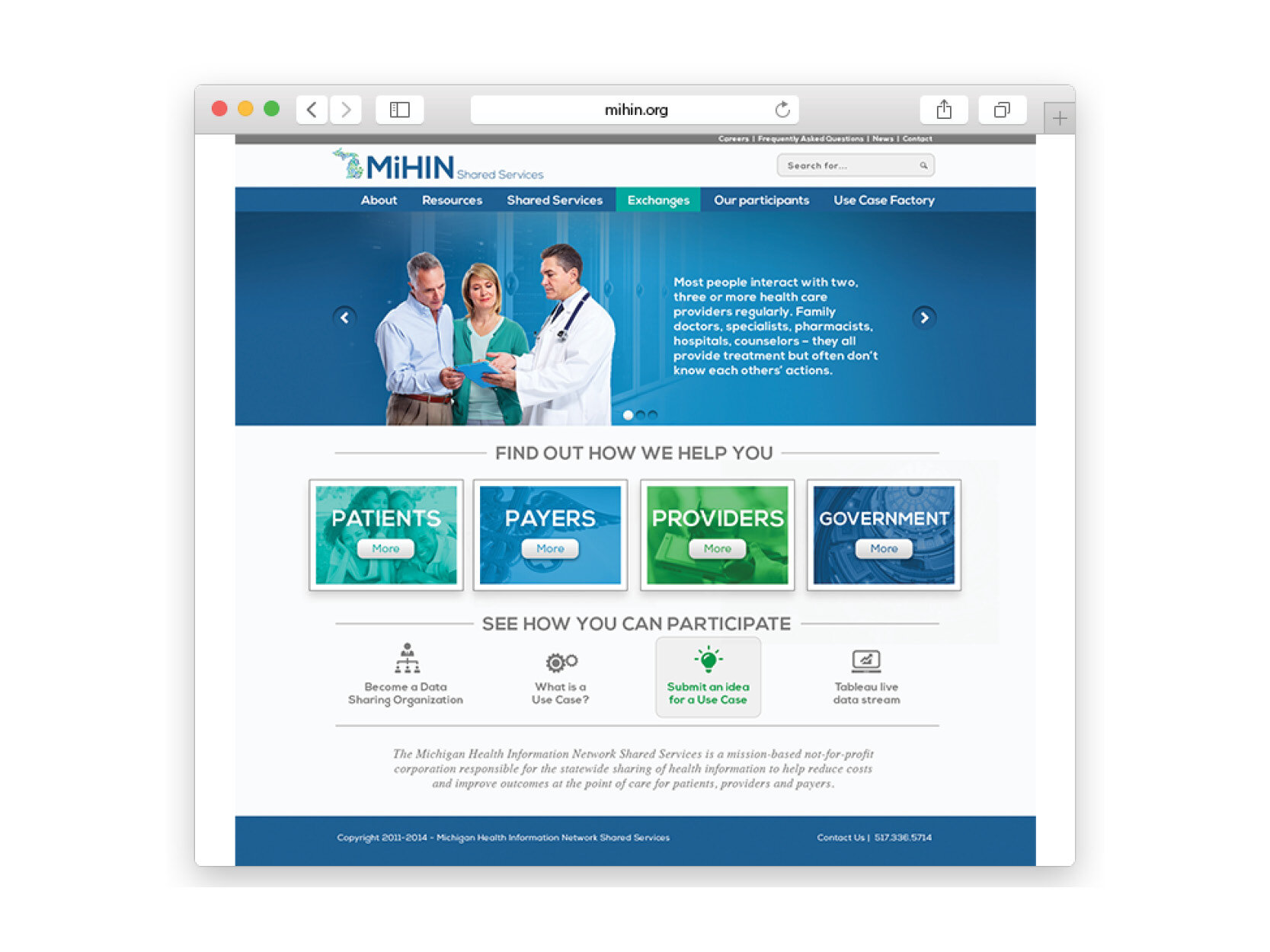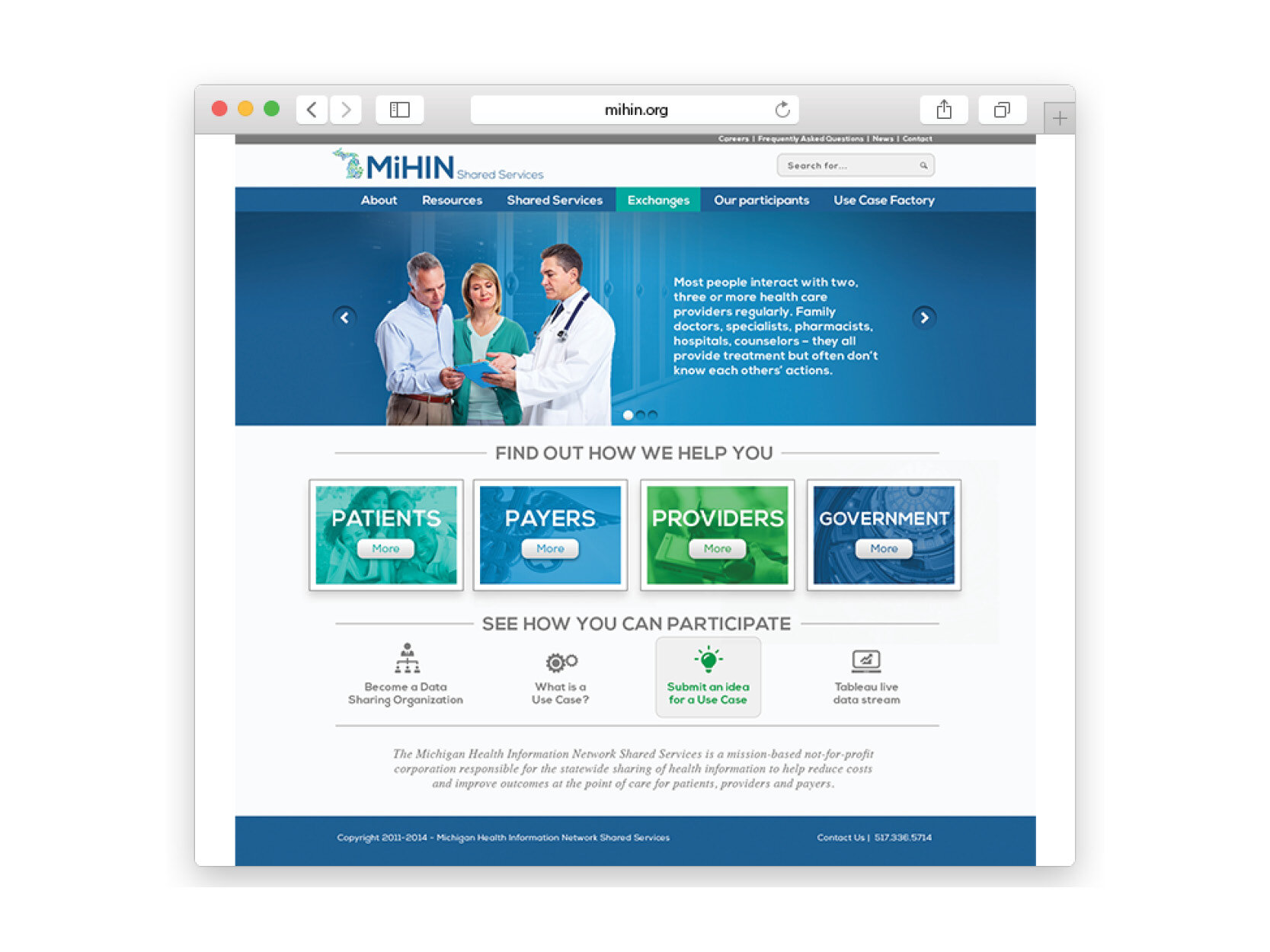 Michigan Health Information Network
Edge has partnered with the Michigan Health Information Network (MiHIN) since its inception. Edge was brought in to create the brand that included logo, type and color palettes, library of iconography, front-end web design, and several collateral items.
We still partner with MiHIN today serving all their graphic design and website needs, including its annual statewide conference branding, web and advertising design.
MiHIN's subsidiary, Velatura, is also a valued Edge client, having designed their brand and website.